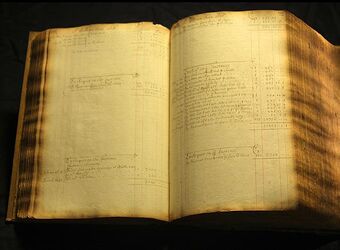 The store is neat and stark, the front counter dominated by a large ledger. "Write your name and transaction in the book," the attendant says, "and you'll have your goods as soon as possible."
The Trading Coster, owned by Willowdale socialite Jacob Plainsview, is not a store so much as a service designed for small-town residents and visiting travellers alike to more effectively buy and sell items not usually distributed in the remote village of Willowdale. People wishing to buy something not stocked by Ned's General Store, or sell something that they would get a better price on from someone closer to the city, can register at the coster. They will handle the business transaction in its entirety, and provide the money or item within several business days, depending on the complexity of the order.
Ad blocker interference detected!
Wikia is a free-to-use site that makes money from advertising. We have a modified experience for viewers using ad blockers

Wikia is not accessible if you've made further modifications. Remove the custom ad blocker rule(s) and the page will load as expected.